Ohio Spa Repair by A1 Hot Tub Guy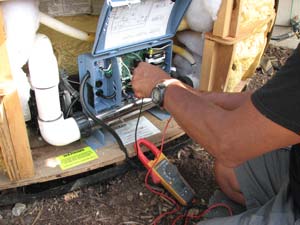 For more than 20 years, the technicians of A1 Hot Tub Guy have been servicing all makes and models of hot tubs and spas in Ohio.
From basic spa repair services to advanced hot tub repair, our technicians can fix your problem in a hurry! We keep most parts in stock so when you call, we're ready.
What's even better is we come to you for your Ohio hot tub repairs! Anywhere in the Akron, Canton, Cleveland or Youngstown area – we're your go-to technicians for Ohio spa repair!
Contact us today and we'll be on our way!